Portland Injury Lawyer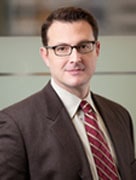 Matthew D. Kaplan is an experienced Portland injury attorney whose practice focuses on representing victims and their families that have been injured as a result of other's careless conduct or corporations that put profits over consumer or worker safety. Mr. Kaplan accepts cases statewide in both Oregon and Washington.
We hope this website is not only a place to learn about our law firm, but also a resource for victims who have been wrongfully injured. Please click onto our injury victims checklist if you were injured and are not sure of what to do next. If you are looking for treatment providers, we have several internet websites listed under resources that may help you locate a provider near you.

Our Portland, Oregon based law office handles a wide range of cases, including car accidents, injuries to children, industrial accidents, dangerous products, motorcycle crashes, premises liability, medical malpractice, dog attacks, helicopter/airplane crashes, semi-truck collisions, and crime victims.
Whether you are suffering from a soft tissue injury, a catastrophic spinal injury resulting in paralysis, or a family member has suffered a wrongful death, the insurance companies or corporate wrongdoers are only looking to avoid taking responsibility for their actions or careless decisions. They will either deny or try to pay you the least amount they possibly can. It is our goal to ensure that all of our clients are treated fairly by holding insurance companies and corporations accountable for their insured's or employee's conduct that needlessly injures innocent people that were following the rules and doing what is right.
When you are represented by Kaplan Law, not only will you receive the highest quality representation, but you will also have a Portland injury attorney that is accessible. Mr. Kaplan believes that to be an effective advocate for his clients, it is necessary for him to be available for their questions and listen to their concerns.
If you or someone you know has been severely injured as a result of another person's conduct, and you are looking for a skilled attorney that will lead you through the insurance roadblocks, please contact our office as soon as possible to set up a free office consultation.
Frequently Asked Questions
I am not the type of person that hires an attorney, makes insurance claims, or sues people. Am I a bad person for doing any of the above?

I have heard this a lot from some pretty wonderful people that I have helped over the years. This is what I say to them. If some person or some corporation broke safety rules and caused you harm and injury, then they need to fix it and make it right. Unfortunately insurance companies and corporate defendants often try to avoid taking responsibility for their actions and fixing what they broke. Instead of duels and anarchy we have a system in place that allows jurors from our communities to decide what is fair. Any person has a right to their day in court to have their grievances heard. It is not a perfect system, but I will take it over any other system out there. If you are injured and are doing everything you can to get healthy and move on with your life the best you can, then I want to help you tell your story to a jury so that the rule breaker can be held accountable for their careless actions and make amends for what they have taken away from you.

How can I hire an attorney when I cannot afford it?

Most injury attorneys work on a contingency fee basis. That means the attorney gets paid a percentage of what he is able to earn for his client. He does not get paid until he recovers something for his client. The percentage of the fee can vary depending on the type of case and what the attorney and client agree to in the contract. If there is no recovery, then there is no attorney fee. The risk of success or failure is carried by the attorney.

Contingency fees are a way to level the playing field for everyday people. Most of us could not afford to pay an attorney $400.00 an hour to help us when we are injured by someone's careless conduct. It is hard enough to pay for the medical treatment, even with health insurance. Without contingency fee agreements large corporations and insurance companies could just say "sue me" to most people and get away with it. Insurance companies and large corporations can afford to employ in-house attorneys or they can pay armies of lawyers $400-$800 an hour without thinking about it. Contingency fee agreements allow me to represent teachers, nurses, contractors, mechanics, welders, and janitors against any defendant, no matter how big and powerful they are. They can still be brought before twelve people from the community for justice.

All of my clients retain me through a contingency contract. At our initial meeting we will go over your case and the financial paperwork. I will answer any questions about the contract. If you decide you want to take the paperwork home, read it again, and think about it; that is encouraged. While it is important to hire a lawyer as soon as possible, it is more important that they are the right lawyer for your case. You have to feel comfortable and trust them.

How are attorney fees calculated?

In most of my cases my fee is calculated on one third of the net amount if the case settles without any litigation. Once litigation starts, my fees go up to 40%. I do not go above that amount. There are certain types of statutory cases where I am able to collect attorney fees from the liable party or in work place injury cases where my fee is capped at one third of the gross settlement. On almost all of my negligence cases I take my fee after the medical bills are paid. This means more money in your pocket. For example, if you have a case that settles for $100,000.00 and there are unpaid medical bills of $10,000.00, my fee comes out of the remaining $90,000.00. If you are considering hiring an injury attorney that takes a smaller percentage on their fees, ask them about their qualifications and how they calculate their fees if there is unpaid bills. I have never taken a contingency fee where my attorney fees were more than the amount my client received. I believe that is wrong and should not happen.

Are there any hidden fees?

No. When we close your case we will meet with you to go over all of the costs and how all of the funds are being disbursed. This is a completely transparent process so there are no hidden fees. While my office fronts most costs on behalf of the client, we do expect the client to reimburse us upon recovery out of their share. Cases that settle pre-litigation typically have under $200.00 in costs. Obviously if the case requires retaining experts early on, that can change. If this is the case, my office will be open and communicate with you what these costs are, so that you are not blindsided at the end.

Why do I need an attorney to help me? Seems like I can settle this on my own.

There is that old saying that an attorney that represents himself has a fool for a client. It is even worse for someone not experienced in law. When a case is personal our judgment is clouded. We might focus on things that are really not that important.

Getting past the emotion of an injury case, there is also the practicality that Insurance companies are only interested in settling cases for the least amount possible. Their interests are directly adverse to yours. Every time you speak to the person from risk management or the insurance adjuster they are taking notes of everything you say. They are going to probe you for information that they can exploit to their advantage later on down the line. It could be facts about the case or even trying to get you to discuss settlement numbers before you even know what the extent of your injuries are. Kaplan Law, has the expertise in building cases from the ground up, evaluating cases in terms of liability, and what they are worth, and dealing with insurance tactics designed to make most injury victims want to quit. Just remember that your only leverage to being treated fairly is to file a lawsuit and take your case to either an arbitrator or a jury. If you are not represented by a lawyer, the other side knows that you have no leverage so why should they treat you fairly.

When should I retain a Portland injury lawyer?

Being injured is stressful enough; suddenly you are missing work, feel less than 100%, not having your normal vehicle, and going back and forth to medical providers, all while trying to juggle your everyday family issues. That is quite a bit to deal with, especially if this goes on for some time. While I cannot take away all of the above, I can keep the insurance adjusters from calling and sending you letters. I can let your medical providers know that I represent you and request they not send you to collections. This will give you some peace of mind so that you can focus on feeling better and not which insurance adjuster said what over the phone.

If your case is going to need some investigation and gathering of information you need someone to do that right away. Some evidence "disappears" soon after the incident. A spoliation letter from attorney is a good deterrent to the destruction of valuable evidence. I have had a few serious inadequate security cases over the years and it is amazing how the security camera footage at the location either malfunctions or is taped over.

How long do I need to wait before you can settle my case?

The length of a case depends on a number of factors. When did the injury causing incident occur? In Oregon there are different statutes that govern when a case has to be filed. If you are close to the deadline, your case has a chance of going to trial or resolving faster than a case that just occurred.

Are you medically stationary? That means that you have fully recovered or your treatment providers believe they understand your injuries and have a plan laid out for future care should it be necessary. Kaplan Law is not a factory that rushes the clients through the mill. We will not attempt to settle a case until we know what is going on medically. Once a client is medically stationary, we will request their bills and records from their medical providers. Getting medical records is an inexact science. This can take two days or six months. I can tell you that my office will be thorough and work diligently in our attempt to get all of your records so we can make an accurate assessment of your case. Once we have all of your records, I read the records and evaluate the case. We will either have an in office meeting or a phone conference to discuss my evaluation. Upon your approval and input I will send out a demand on your behalf. The defense will take time to evaluate the settlement package we sent and eventually contact my office. If an agreement does not occur, then it is time to file a lawsuit. Trials typically take place within 13 months of filing. This can be delayed much longer depending on the county and the complexity of the case.

As you can read, there are a lot of factors that determine timeliness of resolution. Another factor is my schedule and caseload. We have to prioritize cases by deadlines. So it is possible we might have everything we need to evaluate your demand, but we are slammed preparing another case for trial. Assuming your case does not have a pending deadline, we have to give the other case priority. When we have time we are always looking to move cases forward toward resolution. The patience of all of our clients is greatly appreciated.

Do I have to go to trial?

No. If you want to accept a settlement offer that you are comfortable with, then I have done my job. Before you make that decision you will get my counsel. Just keep in mind that most insurance companies are banking on that fact that you will give up and take a lesser offer. It takes real courage and determination to fight on through trial.

I have just been injured what should I do?

If you have been injured you should go to see a medical professional and let them know exactly what are your injuries. We want our clients to be accurate in telling the doctors what is hurting them, in order to help the provider run the necessary diagnostic tests and give the proper treatment.

It is also important to photograph any physical injuries as well as any evidence of what caused the injury. This can be difficult if you had a serious injury and are hospitalized, so it is helpful to have your partner help out in coordinating this effort. If you do not have someone to help, do not stress about it. Get an attorney on board and focus on treating your injuries.

What areas of the Northwest do you take on cases?

My office is located in Portland, Oregon so the majority of my clients come from Multnomah, Clackamas, and Washington Counties. I really enjoy traveling throughout the far reaches of Oregon and Washington in order to help people. I am fortunate to have represented families and injury victims as far east as Pendleton, John Day, Hermiston, and Milton Freewater; as far south as Roseburg, and Medford and Ashland in Jackson County; and on the coast in Tillamook, Lincoln City, and Astoria. Because of the proximity to Portland, I find myself being retained quite a bit for cases in Lane County (Eugene and Springfield), as well as Corvallis in Benton County and the Salem Kaiser area in Marion County. I am now licensed in Washington State so I have represented some families in the Tacoma area as well as throughout Clark County.