Injuries to Children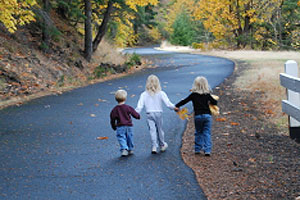 Children are our most important resource because they are our future. As parents we invest every ounce of our emotional being into raising our children. There is no event that can have a more negative impact than one that severely injures a child.
Has your child been injured due to negligent or intentional conduct of another person? Everyday young children in Oregon and Washington are injured or killed because of the actions and choices of adults or corporations. Whether the trauma is caused by a dangerous child product, a careless physician, or an automobile accident, anyone who injures a child because of carelessness or decisions that put profits over safety should be held accountable for their actions.
Injuries to children can have both a physical and psychological component. Serious injuries to children can present life altering challenges to not just the injured child, but the entire family. If a child suffers a traumatic brain injury or is paralyzed, not only will the family have to pay an exorbitant amount of medical bills, but may also have to make changes in the child's education and make alterations to the house in order to accommodate the disabled child. Listed below are some of the types of children's injury cases that our office can help bring some accountability to those that are responsible.
Children's brain injury
Children's spinal injury
Child scarring and disfigurement
Automobile accident injury
Premise liability
Wrongful death cases
Child molestation & sex abuse
Defective product cases
Birth trauma injuries
Dog bites
Here are some relevant links that we believe are good resources for children and families.
Call Attorney Matthew Kaplan at (503) 226-3844 or contact him online today.