Industrial Accidents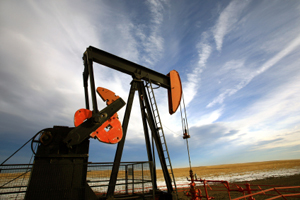 The term "Industrial Accidents" conjures images of catastrophes affecting the public at large, but in legal terms industrial accidents are not restricted to mass events, or even to professions that are widely understood to be dangerous such as mining, oil refining or logging. Oregon industrial accidents can take place in any line of work, though employees are especially at risk in environments involving defective cranes, scaffolding, power tools, forklifts, earth movers and other heavy and/or dangerous industrial equipment.
Those working with explosives or other volatile materials are also at significant risk, which is why many Oregon industrial accident cases focus on propane tank explosions or other explosions that occur in confined spaces.
This brings us to a second important misconception: the belief that workman's compensation claims are the only recourse for workers injured on the job and in search of a just settlement. Oregon industrial accident law applies to any accident in which a third party or a contracted party bears some responsibility for the injury. Such situations often involve negligence on the part of others: for example, faulty or defective equipment or improper maintenance carried out by an outside vendor. Any situation, in short, in which the fault lies not with you or your employer but with a third party qualifies as an Oregon industrial accident. When the injured worker is working as or for a sub-contractor liability can also extend upwards to the primary contractor, since it is the primary contractor's responsibility in such cases to provide a safe working environment.
As the previous paragraph indicates, while Oregon industrial accidents are sometimes the fault of the employer, in many cases, they can also be traced back to equipment manufacturers, vendors or other third parties. Determining where negligence lies, and the best way to apportion responsibility, is one of the most important tasks an Oregon industrial accidents lawyer can perform on behalf of clients.
Third party Oregon industrial accident claims can be especially complex. Seeking the assistance of an experienced Portland industrial accident lawyer is crucial. Matthew D. Kaplan, attorney at law, is an experienced, specialized Oregon industrial accident lawyer and is available to help guide clients from anywhere in Oregon through this often-confusing legal landscape.