Patient Safety / Medical Malpractice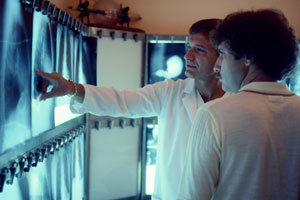 Medical Malpractice cases are some of the most complex and difficult types of cases for a number of reasons.
These cases are extremely expensive to take to trial.
Jurors generally like doctors and do not want to find them at fault.
Malpractice Insurance Companies will fight these claims to the end
Depending on the type of malpractice, it can be difficult to prove.
There are generally two different types of medical malpractice. The first is when a physician actually commits an act that is wrong. Examples of this type of case include;
a surgeon operating on the wrong limb or body part;
a surgeon leaves a surgical instrument inside the patient after an operation;
a physician prescribes the wrong medication or incorrect dosage.
The other type of medical malpractice case occurs when a physician fails to do something that is the appropriate standard of care. These are by far the more difficult of the two types of cases to prove. Examples of this type of case include;
a physician either delays or fails to diagnose a condition;
a physician does not properly treat a condition of a patient;
the improper use of prescription drugs.
In order to determine if there is negligence on behalf of the physician, it is necessary that a medical expert is retained to review and consult with the attorney.
Matthew D. Kaplan is an Oregon medical malpractice injury attorney who can help you with your case. Call us today or contact us online for your free attorney consultation.
If you have already scheduled your free appontment, please fill out our Patient Safety Client Interview Form. This will save you time when you come for your appointment.